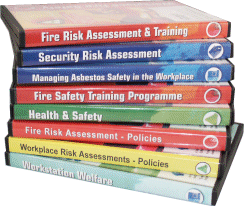 Protector International was established in 1996 and is a global leader in publishing a unique range of multi-disciplined "must have" Business Compliance Fire, Safety, Security and Training Management products through its Business Protector Software titles.

Protector's core objective is to provide unique best quality and value compliance products offering both simplicity and ease of operation, that assist in protecting both individuals and businesses that eliminate, risk, improve safety and assist them to comply with Government regulations and their business commercial insurance requirements.



NEWS

Protector International Ltd products where applicable are updated annually in accordance with legislative requirements, and are renewable through an annual licence.
The company has gained a reputation for being an industry leader in Business Compliance software.